About Us
%>
We have been providing Embryo Transfer Training for over 30 years! Our school was founded by Dr. R. Peter Elsden a world-renowned pioneer in the embryo transfer industry. He was a veterinarian with a Master's Degree in reproductive physiology. He was a past President of The International Embryo Transfer Society, and a past Director of The American Embryo Transfer Association. He was also nominated a member of the Spanish Academy of Sciences for Veterinarians. He also received The Oliver Pennock Award from Colorado State University for meritorious teaching and research.
While our main focus is Embryo Transfer Training, we also offer a variety of other Bovine Reproduction Courses. We currently offer: Bovine Embryo Transfer Training, Bovine Artificial Insemination Training, Bovine OPU (Ovum Pick-Up) Training, and Thawing & Transferring Bovine Embryo's Training.
We are a RACE-Approved Provider of Continuing Education. Our 5-day Comprehensive Bovine Embryo Transfer Course is RACE-Approved for 50 Hours of CE for Veterinarians and Veterinary Technicians in Jurisdictions Which Recognize American Association of Veterinary State Boards RACE Approval.

%>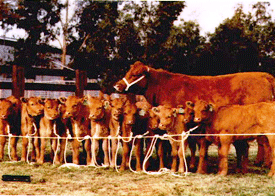 Our training facility is located at: 2302 Homeplace Road in Senatobia Mississippi, just 35 minutes drive from Memphis International Airport.
View Larger Map
Email Us
Phone: 662-562-0304
Like us on Facebook: