Embryo Laboratory Techniques Training Course
Course Info
This course is designed for laboratory technicians who will be assisting the person flushing the cows. It teaches laboratory techniques such as how to identify & classify eggs and embryos, manipulating embryos, freezing embryos and preparing embryos for transfer or freezing. The student will not be flushing donors but will be instructed on how to prepare media and equipment for flushing.
Instructor
This course is taught by Wesley Larkin
View Instructor Bio
Course Syllabus
The embryo laboratory techniques course is a 2 day school.
Subjects taught are:
Instruction on identifying eggs and embryos
Preparing media and equipment for transfer
Manipulating and classifying embryos
Freezing embryos for long term storage
Thawing embryos for transfer
Washing and sterilizing equipment for re-use
Course Hours
Classes start at 8:00 A.M. each day and finish between 5:00-6:00 P.M. (depending on the number of embryos collected and student application).
Prerequisites
Their are no academic prerequisites. Competence in AI techniques is an advantage but not a necessity. All one needs is the enthusiasm to learn a new technology.
School Location
Our facilities are located in Senatobia Mississippi, just 35 minutes drive from Memphis International Airport. Students flying in to attend our school will need to fly into Memphis International Airport.


View Larger Map
Transportation & Lodging Info
We offer free transportation service to and from the Memphis International Airport for students attending our school. Upon the receipt of your course deposit, we can book your hotel for you at your request. Rates are approximately $49 per night. Transportation services are provided between local hotels and the International Embryo Transfer School for each day of the course.
Local Lodging Options:
America's Best Value Inn
Spahn House Bed and Breakfast
Phone: 662-562-5647
Phone: (662) 288-6851
Rates: Starting at $49 per night
Rates: Starting at $85 per night
Website: spahnhouse.com
Course Schedule
Contact Us to arrange a mutually agreeable date.
Price
Tuition for the Embryo Laboratory Techniques Course is: $1,200.00 US Dollars
We Accept the Following forms of Payment: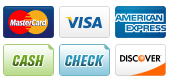 To register for this course click the "Enroll" button. Note: This course is only offered on demand. It requires an authorization code to enroll. If you do not have an authorization code, please Contact Us to arrange a mutually agreeable course date and we will provide you with an authorization code to enroll.

Testimonials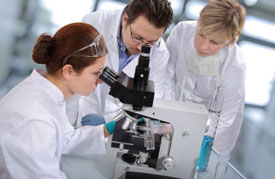 "Can't thank you and The International Embryo Transfer School enough for the great hands on training I received."
Kyle Hendrix
"I just wanted to thank you for everything. I had a great time and learned a lot."
Jelle Zijstra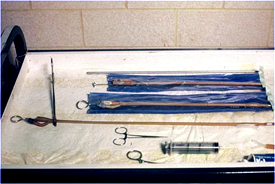 "I am still (1 year later) just as excited about this work as the day I left your school."
Tony Shumake
"I really enjoyed your course could not get enough of the information that you gave me… I was a sponge."
Troy Davidson