Embryo Splitting Training Course
Course Info
The Embryo Splitting Course consists of 2 days of instruction using a micromanipulator to divide embryos into halves.
Our instructor Dr. Peter Elsden & his team developed this technique at Colorado State University & achieved a 53% pregnancy rate on each half embryo.
This technique is only useful under certain conditions such as very valuable donors yielding few embryos.
We limit the number of students per school to five. This ensures a high level of teacher/student interaction. Certificates of competency are given after taking the 2 day course. The classroom is Wi-Fi enabled, so feel free to bring your laptops.
Instructor
This course is taught by Wesley Larkin
View Instructor Bio
Key Benefit of Embryo Splitting
To increase the number of calves per embryo thus increasing the rate of genetic gain in a herd.
Course Syllabus
The complete embryo splitting course is a 2 day course.
Subjects taught are:
Description of technique
Setting up a micro-manipulator
Microsurgcal division of embryos using the micromanipulator
Loading half embryos for transfer
Course Hours
Classes start at 8:00 A.M. each day and finish betwen 5:00-6:00 P.M. (depending on the number of embryos collected and student application).
Prerequisites
Their are no academic prerequisites. Competence in AI techniques is an advantage but not a necessity. All one needs is the enthusiasm to learn a new technology.
School Location
Our facilities are located in Senatobia Mississippi, just 35 minutes drive from Memphis International Airport. Students flying in to attend our school will need to fly into Memphis International Airport.


View Larger Map
Transportation & Lodging Info
We offer free transportation service to and from the Memphis International Airport for students attending our school. Upon the receipt of your course deposit, we can book your hotel for you at your request. Rates are approximately $49 per night. Transportation services are provided between local hotels and the International Embryo Transfer School for each day of the course.
Local Lodging Options:
America's Best Value Inn
Spahn House Bed and Breakfast
Phone: 662-562-5647
Phone: (662) 288-6851
Rates: Starting at $49 per night
Rates: Starting at $85 per night
Website: spahnhouse.com
Course Schedule
Contact Us to arrange a mutually agreeable date.
Price
Tuition for the Embryo Splitting Course is: $1,400.00 US Dollars
We Accept the Following forms of Payment: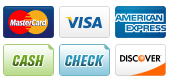 To register for this course click the "Enroll" button. Note: This course is only offered on demand. It requires an authorization code to enroll. If you do not have an authorization code, please Contact Us to arrange a mutually agreeable course date and we will provide you with an authorization code to enroll.

Testimonials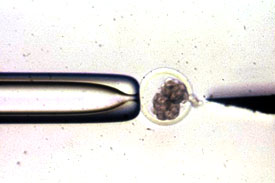 "I want to personally thank you for the wonderful educational opportunity provided us last week. The wonderful hospitality was frosting on the cake. You have a great gift as a teacher. The material presented and laboratory opportunities were exactly what I felt I needed. I left Mississippi as excited as I could be."
Loren Appell DVM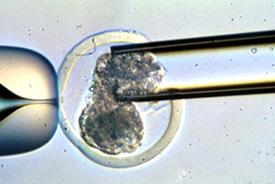 "I am just as excited about this work as I was the day I left your school. I wanted you to know how much I enjoyed your school. If I learned half as much as I think I did it was worth it."
Tony Shumake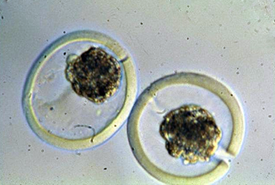 "Thanks so much for the great instruction. I can't wait to get started."
Jan Burr