OPU (Ovum Pick Up) Training Course
Course Info
In Our 3 Day OPU (Ovum Pick Up) Training Course students learn everything needed to successfully perform OPU.
The Ovum Pick Up technique involves the transvaginal recovery of the oocytes by aspiration of the ovarian follicles with the aid of an ultrasound probe. This procedure is totally harmless for the donor and it takes about 15-20 minutes, during which the donor is contained in a cattle chute.

The recovered oocytes are selected in the laboratory and transferred in a medium suitable for the completion of maturation. The day after the collection, the oocytes are fertilized in vitro with the semen of the chosen bull and they are held in incubator for about a week until they reach the stage of suitable embryo (morula or blastocyst) for the transfer into recipients or for freezing and to be transferred at a later stage.
We limit the number of students per school to four. This ensures a high level of teacher/student interaction.

Students need to bring clothes adequate for working on cows, we do have boots available if needed. Students are also encouraged to bring a tablet if they have one.
Instructor
Key Benefits of OPU
Using OPU All heifers and cows are suitable donors. You can produce embryos from virgin heifers at the age of 10 months old. Additionally, since IVF does not involve the uterus, pregnant donors can still be collected throughout the first trimester of pregnancy, until day 100 to 120 of pregnancy, allowing producers to breed genetically valuable donors on time while still capitalizing on creating additional offspring.
Donor aspirations (OPU) can be performed every two weeks, and semen from different bulls can be used to fertilize each donor, in the event enough oocytes are collected. Allowing the opportunity for greater genetic diversity resulting from one cow along with maximized embryo production.
Donor cows that have been unable to achieve success with embryo transfers due to blockages, scarring, uterine infections, impassable cervices, overstimulation or because they make unfertilized or degenerate embryos are also good candidates for IVF. On certain donors affected by long term infertility OPU can even have a therapeutic effect by removing the ovarian cysts that often are present on the ovaries, also as a consequence of repeated superovulations; in many cases those animals can be successfully inseminated after the OPU collection cycle.
There is no need for hormonal treatment, no interference with milk production, nor possible side effects of superovulation (infertility, ovarian cysts, drop in milk production, trauma derived from altered behavior induced by hormonal superstimulation).
On average 1-2 embryos can be obtained per collection in heifers and 3-4 for cows.
All donors return to oestrus 7-10 days after the last OPU collection.
Using OPU/IVF producers can maximize oocyte fertilization and embryo production with rare, expensive or sexed semen. In advanced labs, only a piece of straw is needed to fertilize donors, not a full straw.
Course Syllabus
The OPU (Ovum Pick Up) Course is 3 days. We go into town each day for lunch.
Day 1:
Lab/Lecture most of the day learning protocols, donor and recip management, equipment, oocyte processing, and discussion. Will finish up the day working on cows learning equipment and placement of the needle guide for OPU.
Day 2 & 3:
Lab/Lecture for a couple hours but the rest of the day students are in cows practicing probe placement, ovary manipulation, OPU, troubleshooting and all techniques needed to become proficient at aspiration.
Note:
Oocyte processing is the most important aspect of OPU and IVF success. Students will learn processing in the lab as well as OPU so they will know the correct method to teach their lab technicians or assistants.
Course Hours
Class starts at 8:00 A.M. each day and finishes at 5:00 P.M.
Prerequisites
Students must be experienced in palpation, AI and embryo transfer or have taken the ET course with us.
School Location
Our facilities are located in Senatobia Mississippi, just 35 minutes drive from Memphis International Airport. Students flying in to attend our school will need to fly into Memphis International Airport.


View Larger Map
Transportation & Lodging Info
Transportation & Lodging are not included in the cost of the course. If you are flying you will need to fly into Memphis International Airport and rent a vehicle. The training facility is located 35 minutes from the airport. Most students choose to stay in Senatobia or Hernando. However, you may also wish to stay at one of the casinos in Tunica, MS. The closest casinos are the Gold Strike and Horseshoe Casinos, they are located approximately 35 minutes from the school facilities.
Hotels in Senatobia, MS (10 min from training facility)
Spahn House Bed & Breakfast – (around $85 per night) Phone: 662-288-6851
Hotels in Hernando, MS (20 min from training facility)
Hampton Inn – (around $100 per night) Phone:662-367-6072
Days Inn – (around $65 per night) Phone:662-429-0000
Super 8 – (around $65 per night) Phone:662-429-5334
Magnolia Grove Bed & Breakfast – (around $85 per night) Phone:662-429-2626
Hotels in Tunica, MS (35 min from training facility)
Gold Strike Casino – (around $55 per night during the week) Phone:888-245-7829
Horseshoe Casino – (around $55 per night during the week) Phone:800-303-7463
Course Schedule
Our OPU Course is a 3 day class. Please select your desired course date on the enrollment form by clicking on the "Enroll" button at the bottom of this page.
The following is a current list of scheduled course dates:
| | |
| --- | --- |
| 11/18/2019 - 11/20/2019 | 1/20/2020 - 1/22/2020 |
| 3/9/2020 - 3/11/2020 | 7/13/2020 - 7/15/2020 |
Price
Tuition for the OPU Course is: $3,500.00 US Dollars
We Accept the Following forms of Payment: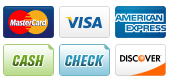 To register for this course click the "Enroll" button, you will select the date you wish to attend on the registration form. You may add additional courses and products to your cart prior to checkout.

Testimonials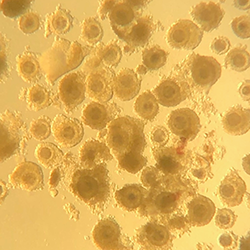 "I found the embryo transfer course taught by Wesley Larkin to be exactly what I needed and more than I expected. Through veterinary school, I did not get enough actual hands-on learning with advanced reproduction procedures. Being taught by Wesley in a small class setting was an ideal learning environment, I gained the tactical skills and knowledge needed to successfully and confidently flush cattle for myself and future clients. I would recommend the class to anyone ready to take their veterinary practice or cattle program to the next level. Wesley was more than willing to answer any questions I had and even help me after my completion of the course. A quality class taught by a quality instructor - it was well worth my money and my time."
Stanley Soehnlen DVM
Soehnlen Cattle Company Navarre, OH
August 2019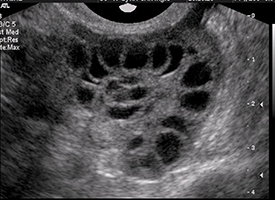 "Wesley Larkin does an excellent job of instructing the AI/ET course, both in the classroom and chute-side. He takes the time to ensure that every student, regardless of experience level, is comfortable with the entire process by course completion. This includes flushing donors, transferring to recipients, and performing necessary lab work such as freezing, thawing, and grading embryos. Wesley's patience and attention to detail make for an enjoyable learning experience, and it has given me the skills and confidence needed to offer ET services to my clients. I highly recommend this course to those interested in expanding their skill set, as it is well-worth the investment."
Brad Schmitt, DVM
Four Star Veterinary Service, LLC
Veterinary Care and Consultation, P.C. Rushville, IN
April 2019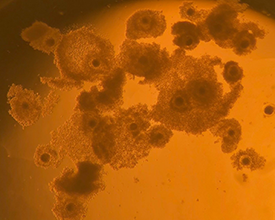 "The embryo transfer class I took was very informative and hands on. There was a good balance of classroom and cattle handling. I learned a lot from Wes and he answered all questions clearly. I honestly feel I can work my whole herd by myself after this class."
Charles Godsy
Godsy Farms
Van Buren, Mo
August 2019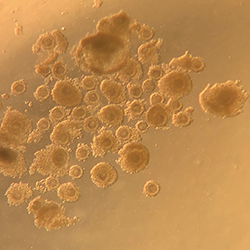 "Wes did a good job in teaching the material. Really liked the format in that we were learning about it in the mornings and applying what we learned in the afternoon. Thanks for teaching me a skill that will help me for as long as I am in this industry."
Gerrett Boer
Dalhart, TX
August 2019