Consulting Services
We have extensive experience in research, service & teaching in bovine embryo transfer!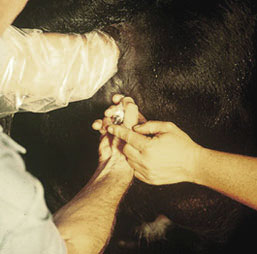 We offer general embryo transfer services for cattle and horses.
Consultation services are available for troubleshooting and organizing new embryo transfer programs. Dr. Elsden has been teaching and conducting embryo transfer for over 25 years and has worked in 31 countries.
If you are interested in our consulting services please contact us via the Contact Us link.
Like us on Facebook: